Live Well Fair at the Ferguson Farmer's Market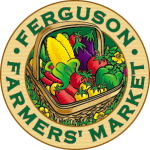 There is a Live Well Fair during Packet Pick-up at the  Ferguson Farmer's Market this Saturday, from 8 am – Noon.
Scheduled Fair Vendors include:
Ferguson Twilight Run – Registration and 5K, 10K, & One-Mile Packet Pick-up
Ferguson Wellness 
Sam's Club 
Pain Relief Associates 
Walgreen's – A Walgreens Pharmacist, Store Manager, and a Nurse Practitioner from the Healthcare Clinic will be passing out literature and be available to speak with residents about the many services Walgreens has to offer. Walgreens will be also be offering free blood pressure screenings.
Youth In Need – Founded in 1974 by community volunteers, Youth In Need offers more than 50 direct service and support programs to children, teens and families. Youth In Need provides residential homes, foster care case management, homeless outreach, counseling and support groups, education and infant, child and family development to more than 20,000 children, teens and families at more than 40 sites, spanning 100-miles, in six counties in eastern Missouri.
Emerson Family YMCA  Info Table  – Information on child care & YMCA membership
Emerson Family YMCA Fitness Demo – 2-3 demos
Well Women / Active Man Magazine 
The Business Bank 
Precision Health Group – A St. Louis based soft tissue clinic located in Bridgeton that specializes in muscles that have been overused, injured or traumatized.  Therefore, if you have any type of injury, please see the doctors from PHG they will be on-site to do evaluations and give answers to your questions.
Universal Business Supply – Universal Business Supply will be providing folders with company info, promotion print outs, product flyers, free samples (pens, lotion, markers, buttons, etc.), and a possible drawing for some free stuff.  Their company's sales people will be at the booth talking about the company and products.