Continuing Benefits of the Ferguson Twilight Run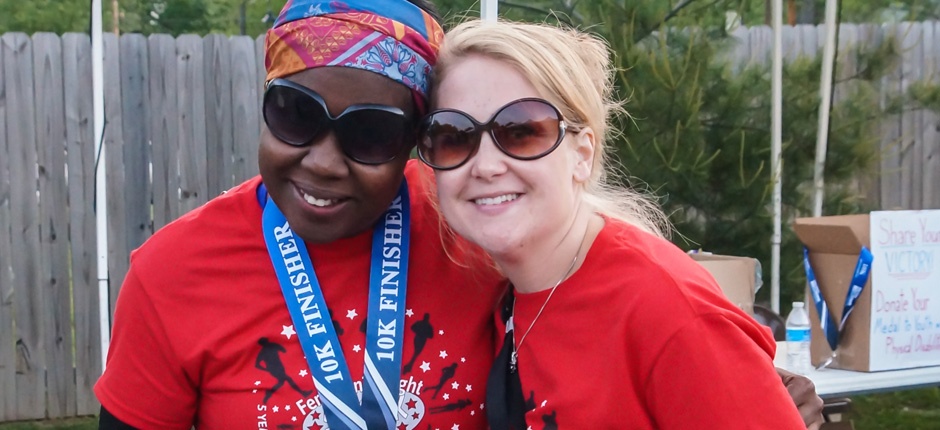 Long after the last person has crossed the finish line, the Ferguson Twilight Run continues to benefit residents of Ferguson and the surrounding communities. Nearly $50,000 in proceeds from the Ferguson Twilight Run have been donated to organizations that improve the lives of North St. Louis County residents over the past five years. In 2014, proceeds were donated to four programs that provide active living opportunities to North County residents. Proceeds from the 2014 Ferguson Twilight Run were donated to summer camp youth scholarships at the Emerson Family YMCA, the Girls on the Run program at Bermuda Elementary School, the Ferguson Youth Initiative's Earn-A-Bike program, and the Marygrove recreational therapy program.
2015 race proceeds will be donated to recipients of the Donnie White, Sr. Memorial Ferguson Twilight Run Award. Applications for the 2015 Donnie White, Sr. Memorial Ferguson Twilight Run Award are being accepted through January 16. Eligible award recipients include organizations that support active living opportunities for residents of North St. Louis County. Click here to view the application online.