2017 Sponsorship Opportunities Now Available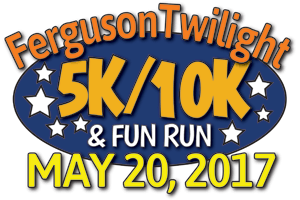 The 8th Annual Ferguson Twilight Run is scheduled for Saturday, May 20, 2017 and you can be a sponsor. Since 2010, the Ferguson Twilight has been the definition of a community event, led by neighbors for neighbors. The people who walk, run, wheel in a chair, or ride in a stroller are joined together in health, wellness, fitness, community, and of course, fun. With the support of sponsors in addition to our volunteers and the community, we continue to provide a safe, fun, and healthy outlet for the community; attracting runners and walkers of all fitness levels, ages and abilities.
See the 2017 Sponsorship Packet here.