2020 Ferguson Twilight Run Going Virtual for Health & Safety
We are excited to announce the virtual event schedule for participants, supporters and community members to enjoy the entire weekend of May 15, May 16, and May 17 as part of the 2020 Ferguson Twilight Run Virtual Event.
Registration is $20 for all races.
Registered participants can complete their distance any time during the weekend at a location that is convenient to them. We ask that you follow all local regulations, safety precautions, and social distance guidelines.
Spirit Week
We are encouraging you to participate and take pictures.
Monday, May 11th – Medal Monday
#FTRV2020
#FTRMedalMonday
Show us your favorite medal from a Ferguson Twilight Run or your favorite medal ever!
Tuesday, May 12th – Tutu, Tiara or Tube Socks Tuesday
#FTRV2020
#T3Tuesday
Rock a tutu, tiara or tube socks on your run or walk today, then drop us a pic!
Wednesday, May 13th – WOW Wednesday!
#FTRV2020
#WOWWednesday
What's your most memorable moment from FTR? Or, your most memorable moment from a race?
Thursday, May 14th – FTR T-shirt Thursday
#FTRV2020
#TshirtThursday
Show us your favorite FTR T-shirt, or your favorite race T-shirt.
Friday, May 15th – First FTR Friday
#FTRV2020
#FirstFTRFriday
Post a pic of you at your first FTR? or, first run?
Saturday, May 16th – Start Line Saturday/Sunday
#FTRV2020
#RunWithFerguson
Show us where you're starting your FTR virtual distance!
2020 FTR Virtual Event Weekend via Zoom
Friday, May 15th
6 PM – 8 PM DJ Big Papa G Concert
7 PM Announcements and Encouragement
Saturday May 16th
8 – 8:30 AM Om Turtle Yoga (taped)
10 AM NowFitness
Noon Presentation of Community
2 PM – 4 PM DJ Big Papa G Concert
3 PM Announcements from Sponsors and Beneficiaries
4 PM Live Scenes from the FTR Route
6 PM – 6:30PM Announcements and Concert by Brian Owens (taped)
Sunday, May 17th
8 AM Om Turtle Yoga (taped)
10 AM TBD
Noon Presentation of Community
2 PM – 4PM DJ Colonel Que Concert
4 PM Community Happy Hour with Ferguson Brewhouse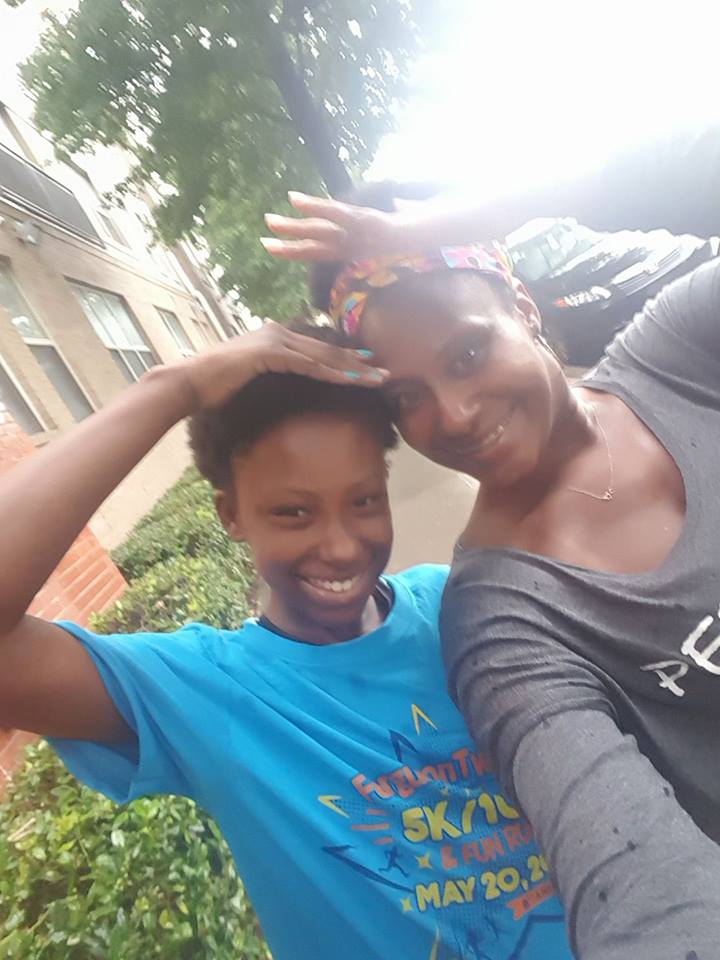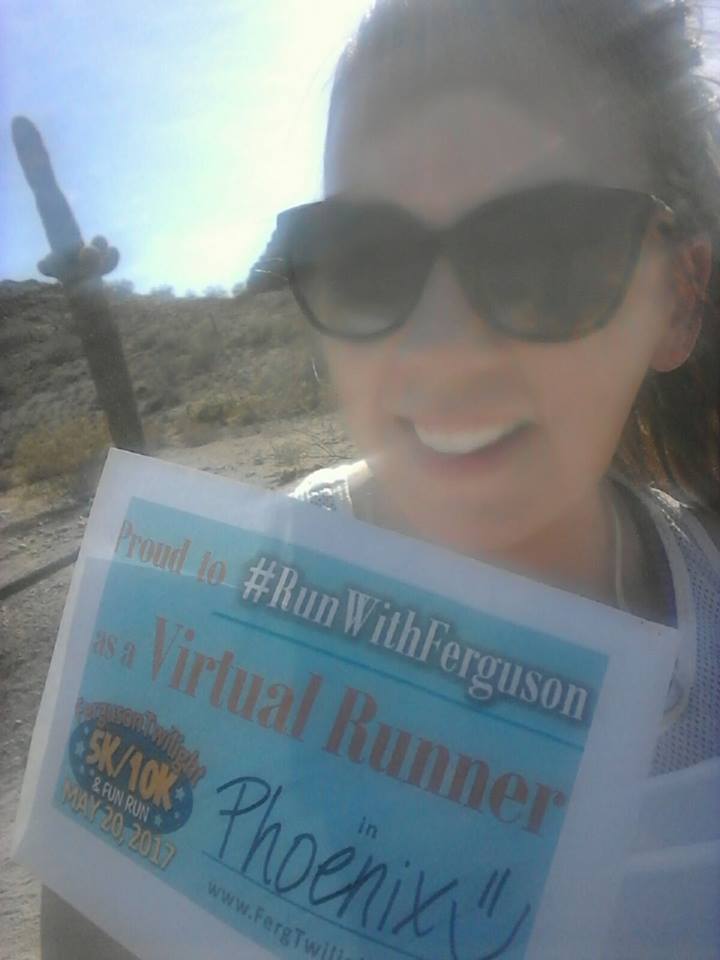 How to (optionally) Enter Your Virtual Time
You will receive an email from Athlinks Friday May 15th with a personalized link to enter your results.
Click the link
Enter your time and see how you stack up.
Be sure to submit your time before 11:59 PM Sunday evening in order to be listed on the results.
Sharing Your Accomplishment
Participants are asked to post pictures of them running or walking to their social media accounts using hashtags #RunWithFerguson #FTRV2020. You can send a picture to racedirector@fergtwilightrun.com. Please know that we will likely use any picture in future promotions of the Ferguson Twilight Run. Participants with the most likes of their shared picture will be entered into a drawing for gift certificates to local restaurants.
2020 FTR Swag
Participants will receive their 2020 FTR Commemorative T-shirt, finisher medal & code for $20 toward a shoe purchase at Big River Running the week of June 1st by postal mail.
2020 Beneficiaries
The 2020 Donnie White, Sr. Memorial Ferguson Twilight Run Beneficiaries are A Red Circle,
Emerson Family YMCA, Girls on the Run St. Louis in the Ferguson-Florissant School District,
and St. Vincent Home for Children.