JOIN US ON MAY 15, 2021 FOR THE NEXT ANNUAL FERGUSON TWILIGHT RUN!
Ferguson Twilight Run will host its 12th annual event on Saturday, May 15, 2021, with virtual and limited capacity in-person options for the health and safety of the participants and the community.
This year's run will welcome up to 700 participants to run or walk the 1-mile, 5K, or 10K distances in person. All distances are offered virtually with unlimited participation; virtual races can be completed on your own schedule.
Each year in the past the Ferguson Twilight Run was held at Plaza @ 501.  Due to the pandemic the plaza is not large enough for the gathering. To accommodate necessary changes for in-person events, the run will start and finish at STEAM Academy at McCluer South Berkeley High School, 201 Brotherton Lane, in Ferguson. Parking will be available at STEAM Academy with access via streets southwest of the high school.
The 5K (3.1 miles) and 10K (6.2 miles) routes will use most of the Ted Jones Trail.
The 5K will run east on Brotherton/Woodstock before turning North on Bermuda. Participants will turn right at Paul Ave and run up Elizabeth, turning around and then following Paul Ave to St. Louis Ave; entering the Ted Jones Trail via Short Ave.

5K participants will exit the trail at Woodstock and finish at STEAM Academy.
10K participants will continue on the Ted Jones Trail with a turn-around point on the trail at the UMSL campus.
The 1-mile distance starts at 4 p.m.; the 5K and 10K distances start at 5 p.m. For the safety of in-person runners and walkers, there will be staggered starts between pace groups for the 5K and 10K. Road closures are expected between 4:45 p.m. and 8 p.m.
The 2021 Ferguson Twilight Run will feature virtual events throughout the entire week including a virtual concert by Ferguson's very own Brian Owens. The concert will be televised via Zoom and Facebook Live on Friday night. Check the website for a complete schedule of events.
Ferguson Twilight Run debuted in May 2010. The 2021 beneficiaries are A Red Circle, Emerson Family YMCA, Girls on the Run St. Louis Ferguson-Florissant School District, and St. Vincent Home for Children.
2021 Sponsors include Emerson, Negwer Materials, City of Ferguson, Big River Running, HOKA Northern Arizona Elite, Sportsprint, The James Family, Tim Larson, Terrain Magazine, North County Inc., Saint Louis Track Club, United by Design, Brandon & Jennifer Haynes, Saint Louis Triathlon Club, Ferguson Graphics, Vincenzo's, Brewhouse, Streetcar Lofts, and Great Rivers Greenway
TIME
Set up Start Noon
Runs Begin: 4:00 pm. (1-mile) and 5:00 pm (5K and 10K)

Staggered starts at every 15-minutes

Event Ends: 8:00 pm.

RUN ONLY – NO IN-PERSON CONCERT OR OTHER EVENTS AFTER THE RUNS ARE COMPLETED

Clean up and off property: 9:00 pm.
# OF PARTICIPANTS
Maximum of 700 Participants in-person with unlimited virtual capacity

St. Louis County Government approved up to 1000
Additional 50-75 Volunteers
In-person participants will be required to follow COVID precautions or be required to leave.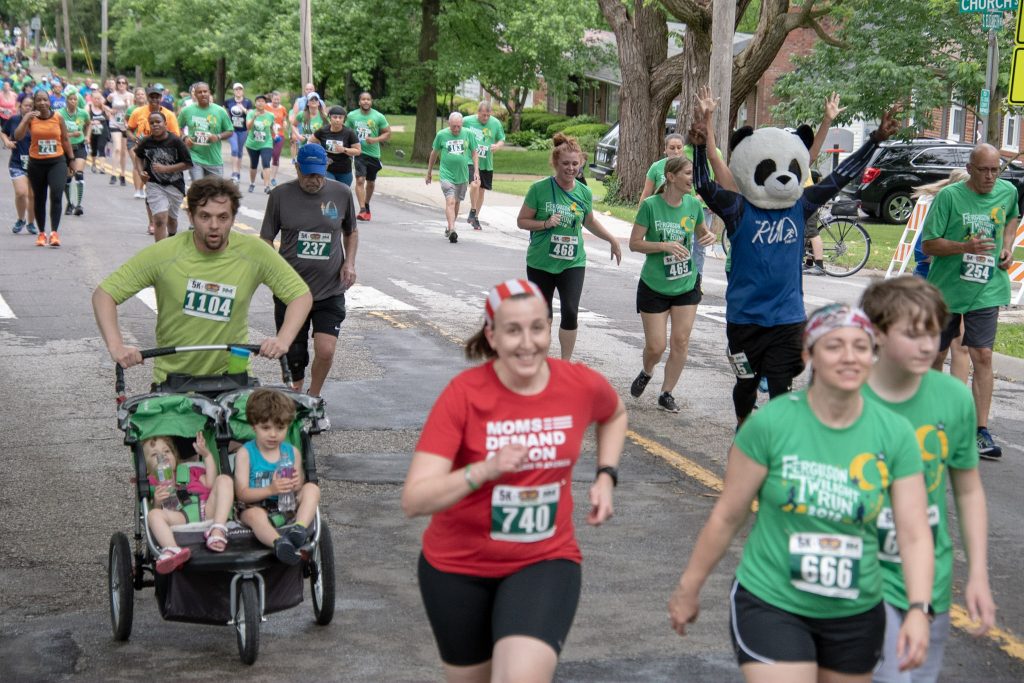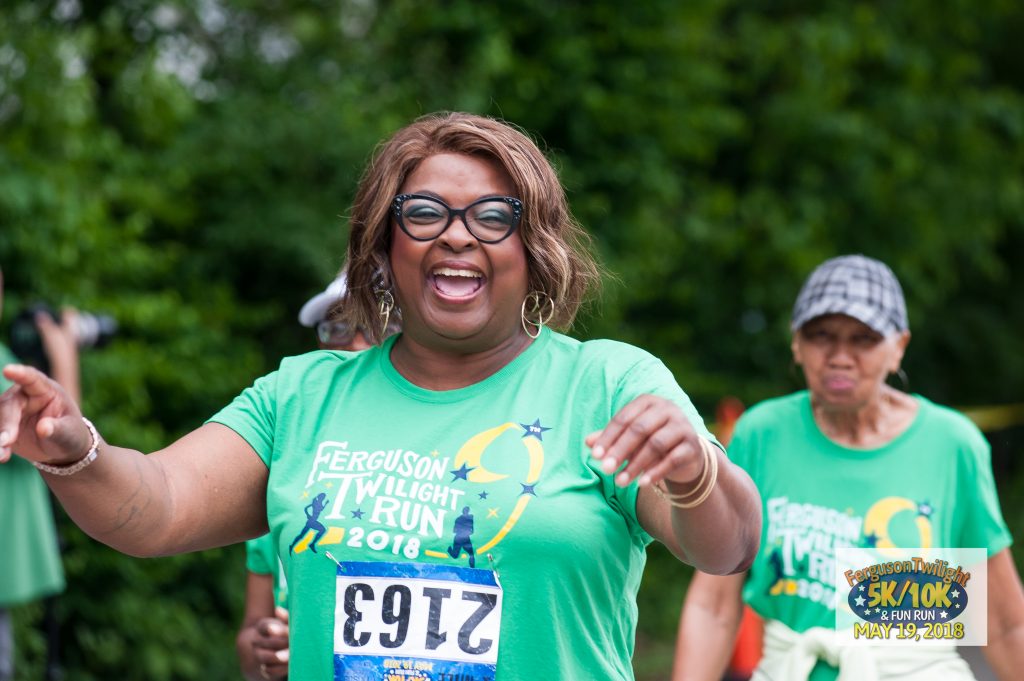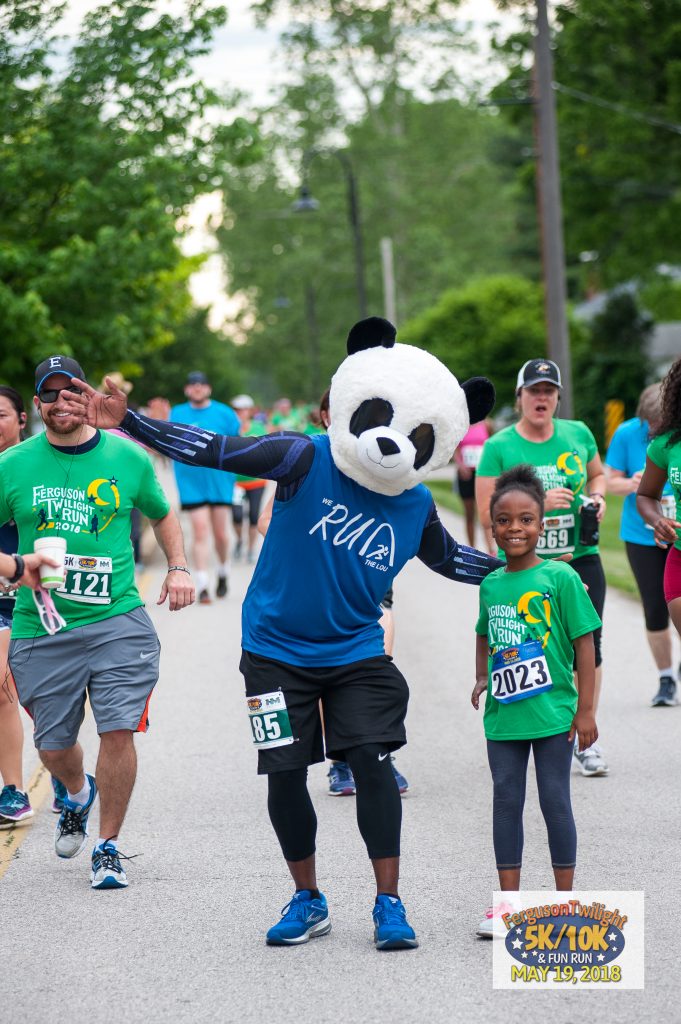 SECURITY
Ferguson Police Department
CHEER/WATER STATIONS
Cheer Stations positioned along course following COVID precautions
SET UP/CLEAN UP
Provided by Volunteers
City of Ferguson Public Works Department
BENEFICIARIES
Proceeds from the 2021 Ferguson Twilight Run will be donated to A Red Circle, Emerson Family YMCA, Girls on the Run St. Louis Ferguson-Florissant School District, and St. Vincent Home for Children
REGISTRATION

SPIRIT WEEK & VIRTUAL CONCERT
Medal Monday
Show us your favorite medal from a Ferguson Twilight Run or your favorite medal ever! #RunWithFerguson
TBD – Register for Ferguson Twilight Run for a one-day only discount, either online or in-person. (Need a location)
Tricked Out Tuesday
Show us your most creative, fun or tricked out race day outfit! #RunWithFerguson
WOW Wednesday!
What's your most memorable moment from FTR? Or, your most memorable moment from a race? #FTRV2020 #WOWWednesday
Wind Down Wednesday – 6pm Zoom Session with HOKA Northern Arizona Elite
How do you relax to prepare for a run? What's your best tip for calming your nerves before a race? #RunWithFerguson
FTR Throwback Thursday
Show us your favorite FTR T-shirt, or your favorite race T-shirt. #RunWithFerguson
Post a pic from a past Ferguson Twilight Run, or your first 5K or your first race ever! #RunWithFerguson
First FTR Friday
When was your first Ferguson Twilight Run? Show us a pic! #RunWithFerguson
Happy Hour at 7PM with Virtual Concert
Brian Owens Virtual Concert via Zoom and FB Live
Saturday
Fitness and Wellness
Times TBD
Start Line Selfies – Show us your 2021 Ferguson Twilight Run Selfie! Have a great race! #RunwithFerguson
Sunday
Encore Virtual Concert Performance
Brian Owens Virtual Concert via Zoom and FB Live
PACKET PICK-UP
Ferguson Community Center
Wednesday, May 12th 1PM – 7PM
Thursday, May 13th 11AM – 7PM
Friday, May 14th 11AM – 7PM
Saturday, May 15th 9AM – 2PM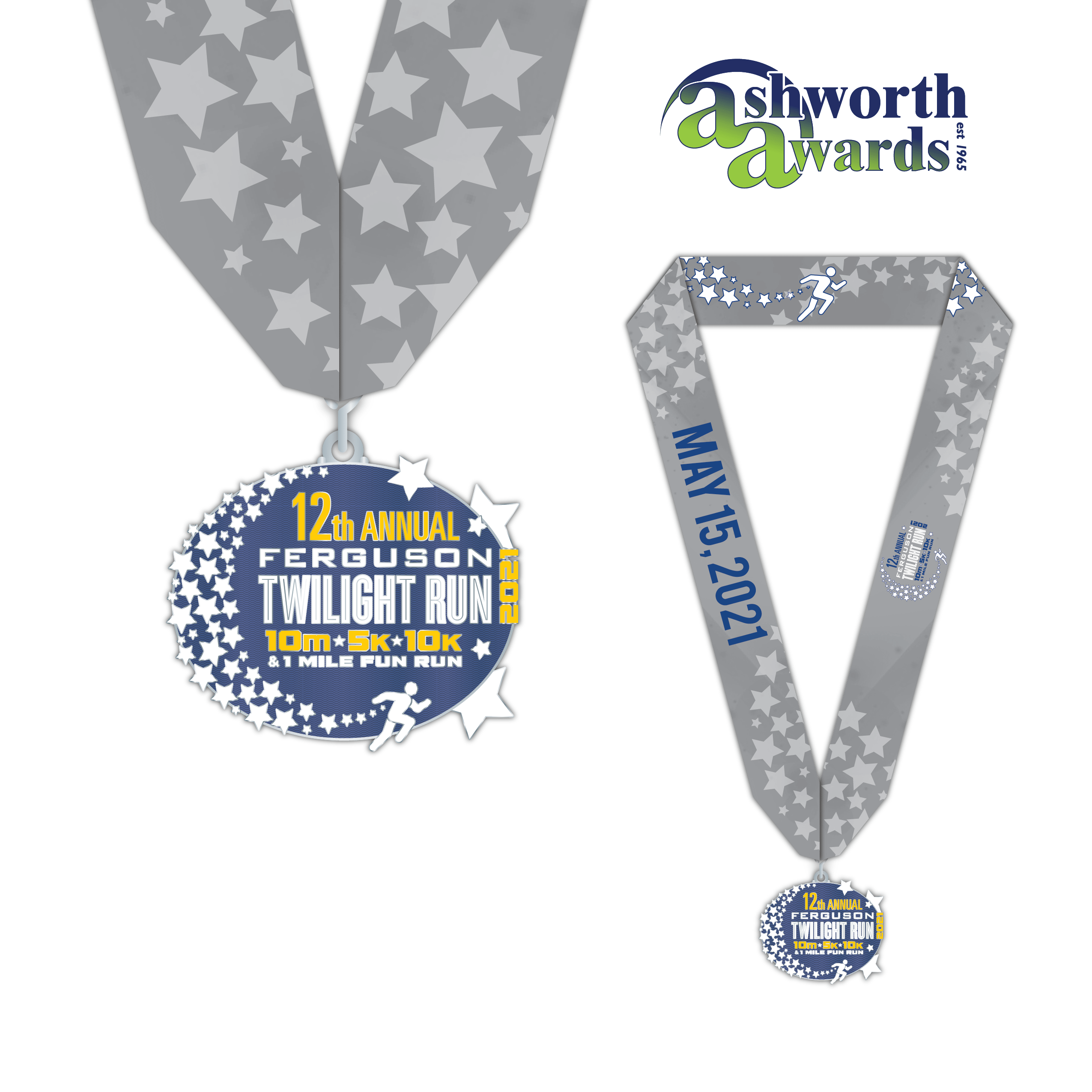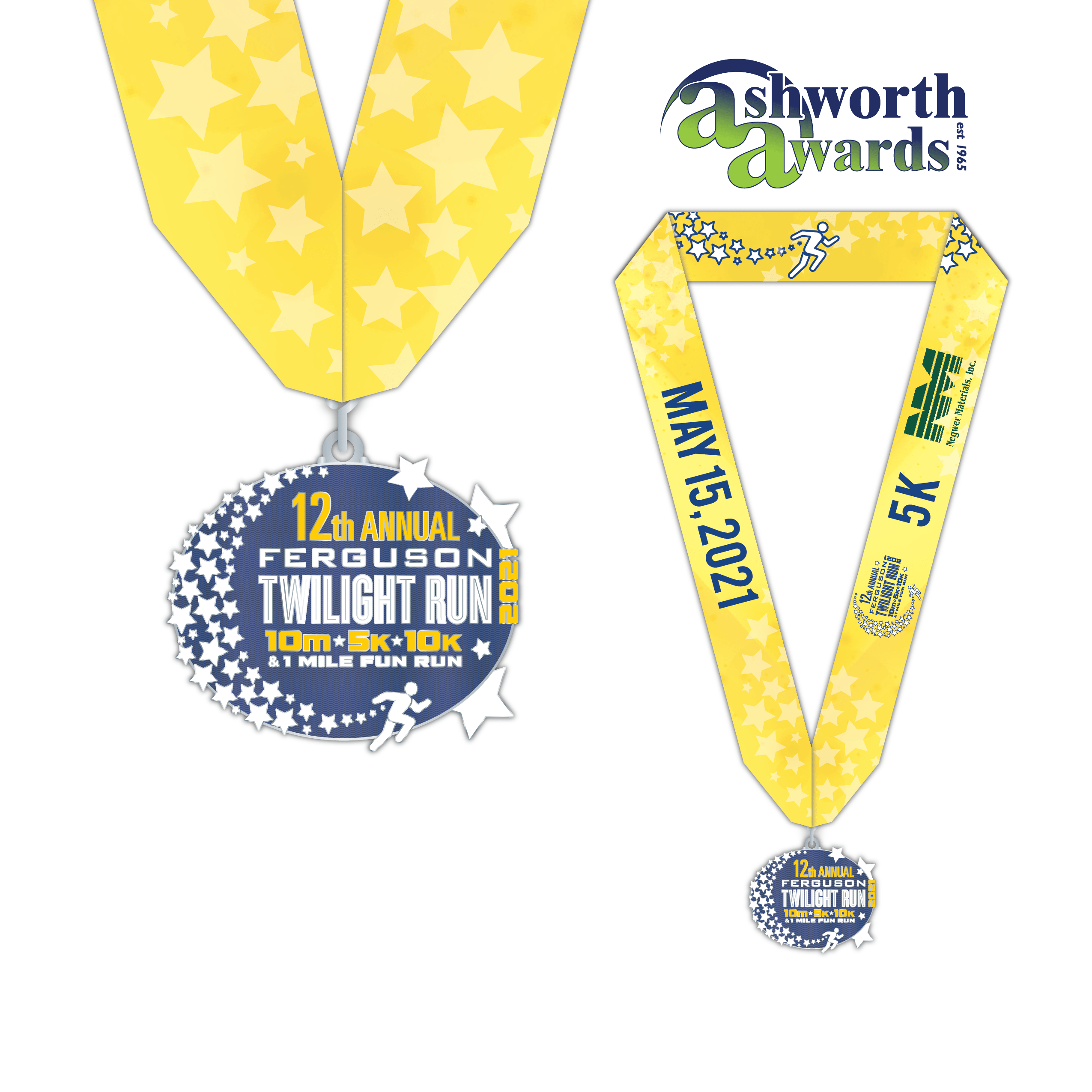 Proceeds from this event support healthy and active programs in Ferguson and North St. Louis County. Click here to nominate your organization for the Donnie White, Sr. Memorial Ferguson Twilight Run Award.